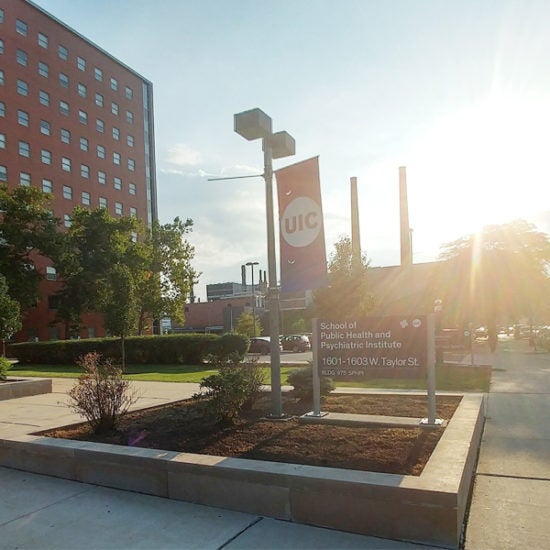 School of Public Health & Psychiatric Institute
1603 W. Taylor St.,
Chicago,
Illinois
60612
The Bean Cafe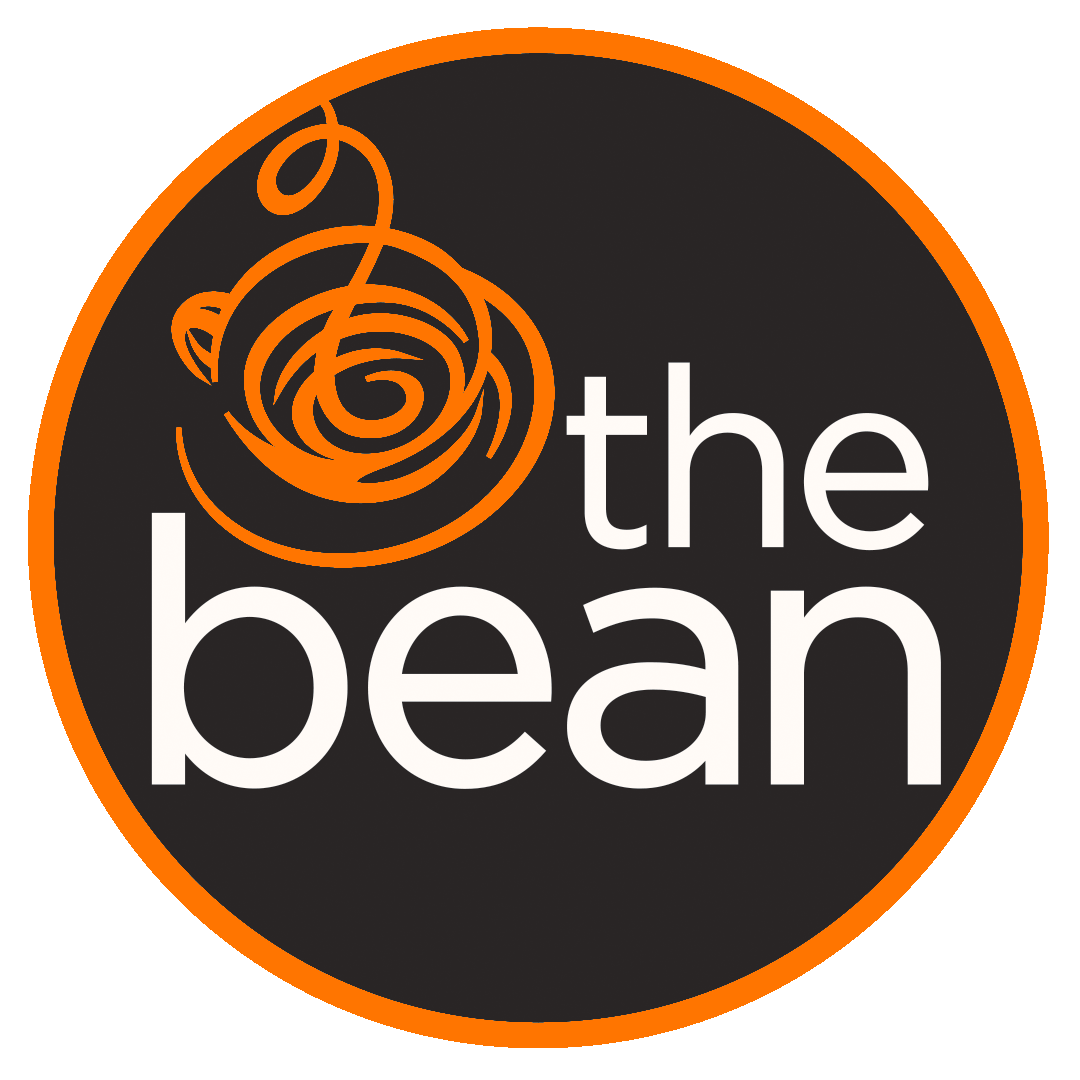 Regular Hours*TBA
Monday – Thursday
7:30am – 6:00pm
Friday
7:30am – 3:00pm
Saturday – Sunday
Closed
Opening: Friday, August 27, 2021 9:00am – 12:30pm
*Hours Week of August 30 – September 24, 2021
Monday – Friday 7:30am – 2:30pm
Grand Opening Specials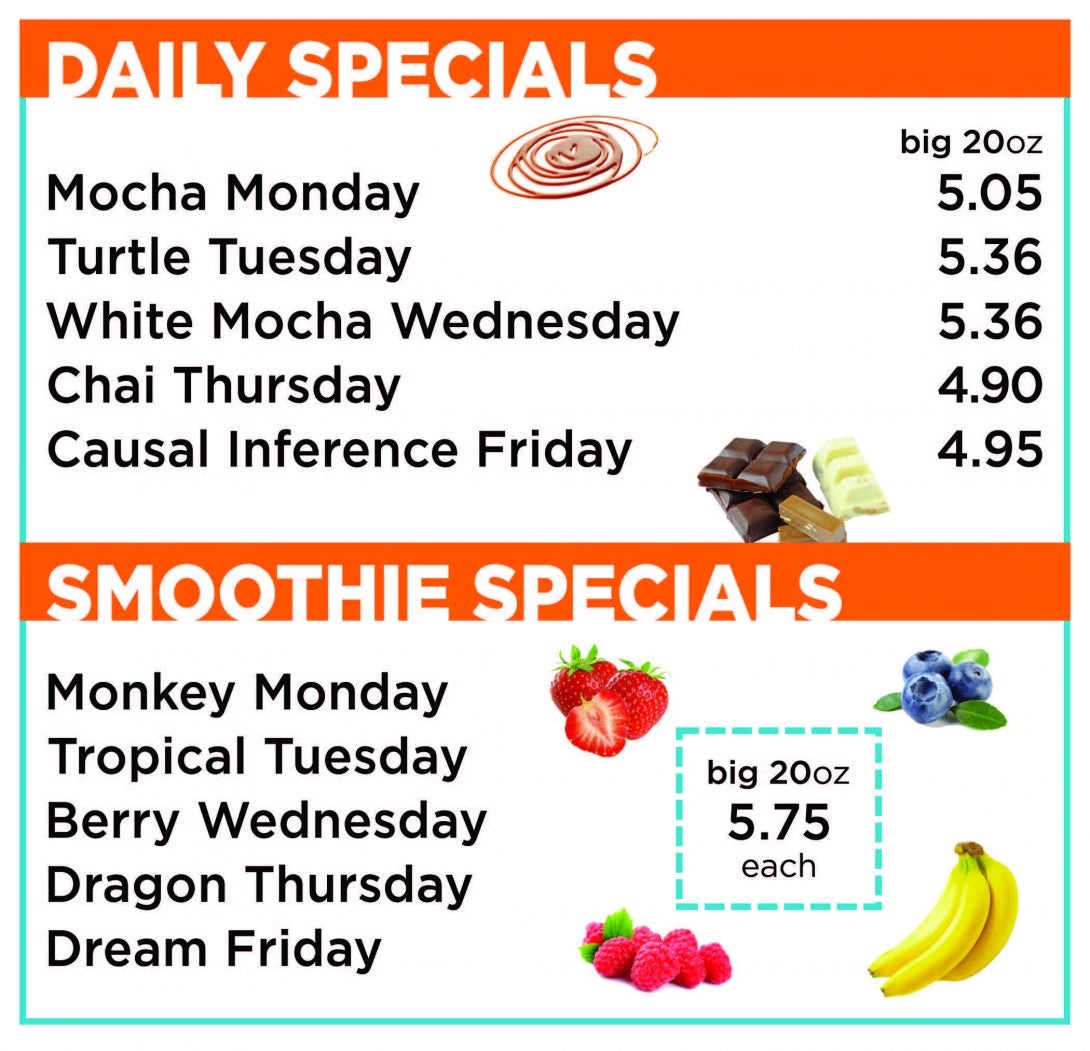 All Daily Specials pricing available everyday
August 30 – September 3
20 oz Mocha, Turtle, White Mocha, Chai, Causal Inference
20 oz Smoothies: Monkey, Tropical, Berry, Dragon, Dream
Mocha
Coffee and chocolate – the best combo ever! Espresso mixed with organic fair trade liquid chocolate, finished with steamed milk and a little bit of foam. Whipped cream available upon request.
Turtle
Liquid candy! Our own special chocolate mixed with caramel sauce and hazelnut syrup, blended with espresso and creamy steamed milk.
White Mocha
Rich Ghirardelli white chocolate blended into our signature latte – creamy and indulgent!
Chai Latte
Spicy and sweet perfection with a hint of tea and creamy milk.  Served hot with steamed milk or iced.
Funky Monkey
We start with milk and yogurt, add peanut butter, chocolate, and banana and blend it with ice to make an unforgettable, creamy drink.
Tropical Smoother
This amazing taste of the tropics includes apple juice with bananas and peaches added for sweetness and mango for a tart finish.
Berry Bomb
All the berries you love (strawberry, raspberry, blueberry) swirled together with orange juice and ice – it's da bomb!
Blue Dragon
A surprising and delicious combination of flavors! Granola blended in with blueberries, pineapple juice, and low fat frozen yogurt.
Strawberry Dream
A delightful blend of strawberries and banana, finished off with apple juice and yogurt for a smooth, dreamy taste!