UIC Dining Services is committed to serving students and the rest of the UIC community every day.  We serve nutritious food for every taste and style.  We are committed to sustainability and work hard to find locally sourced suppliers and we have well established and active compositing program.  Customer service is at the heart of everything we strive to do.  Eating together is about building community; join us in one of our dining halls or retails food operations across the UIC campus.
Welcome to UIC Dining Services.  There are several meal plans available.
The meal plan offers all you care to eat with various food options and stations to choose from. Get a taste of international cuisines. Eat your favorite comfort foods.  Focus on your studies and let us worry about feeding you. No need to cook or wash dishes.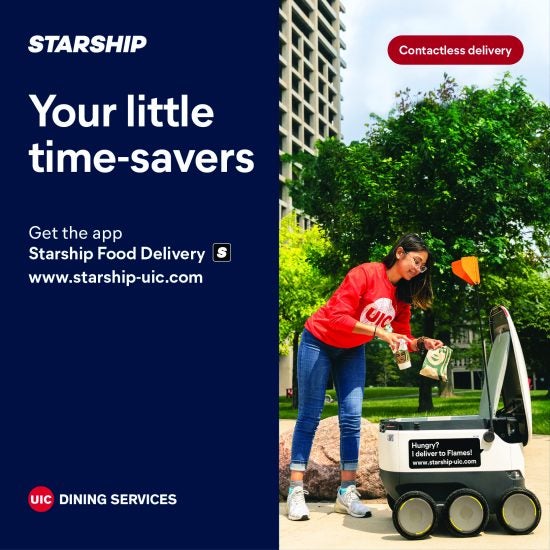 Starship Technologies has partnered with UIC Dining Services to offer a futuristic delivery service! That's right, you can have your food brought to you by robot!
Learn More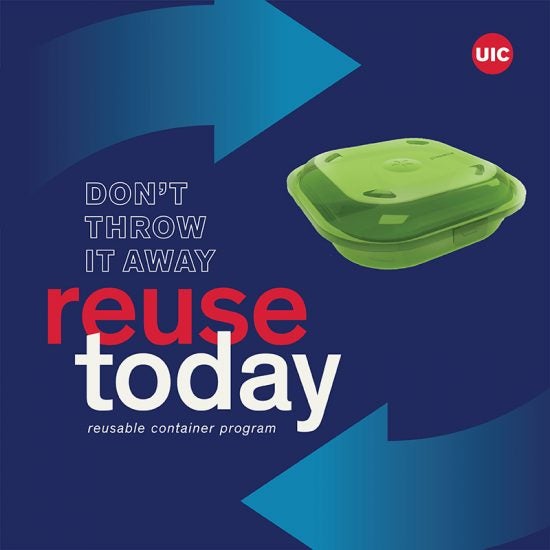 UIC's new reusable container machine!
Ask for a reusable container when you order your meal at 605 Commons (SCE) or JST Café.
Learn more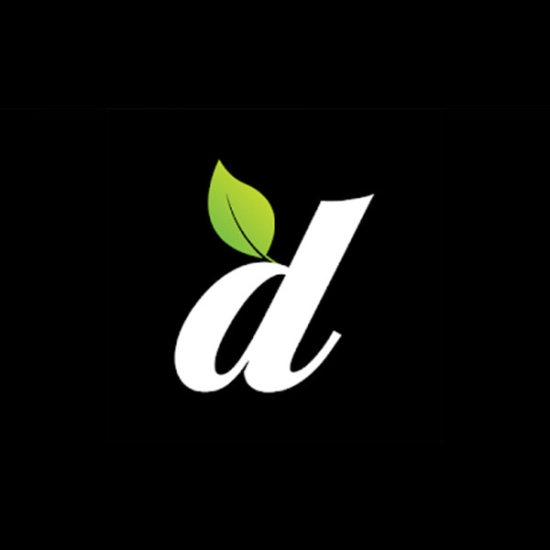 Check dining schedules. Enjoy new Features. Give us Feedback. Dine On Campus™ provides helpful, dining-related information for your school. After selecting your school, you can find places to eat, whether or not they're open, and how close they are to you. Once you select a location, you can get directions using Maps and browse menu items. Tapping on a menu item displays the nutritional information and other important details. You can even add menu items to HealthKit if you're interested in tracking the nutritional value of what you eat.
Get The App!