COVID-19
We are Committed to Keeping You Healthy and Safe
When you dine with us, your health and safety is of paramount importance. We want you to know we have a comprehensive plan in place to effectively manage the spread of illnesses such as COVID-19. Our team continues to monitor guidance provided by the Centers for Disease Control a nd Prevention (CDC), World Health Organization (WHO), and other health authorities.
You can rest assured that we are taking many steps to ensure a safe food service environment and to reinforce our stringent health and hygiene standards. This includes:
Social Distance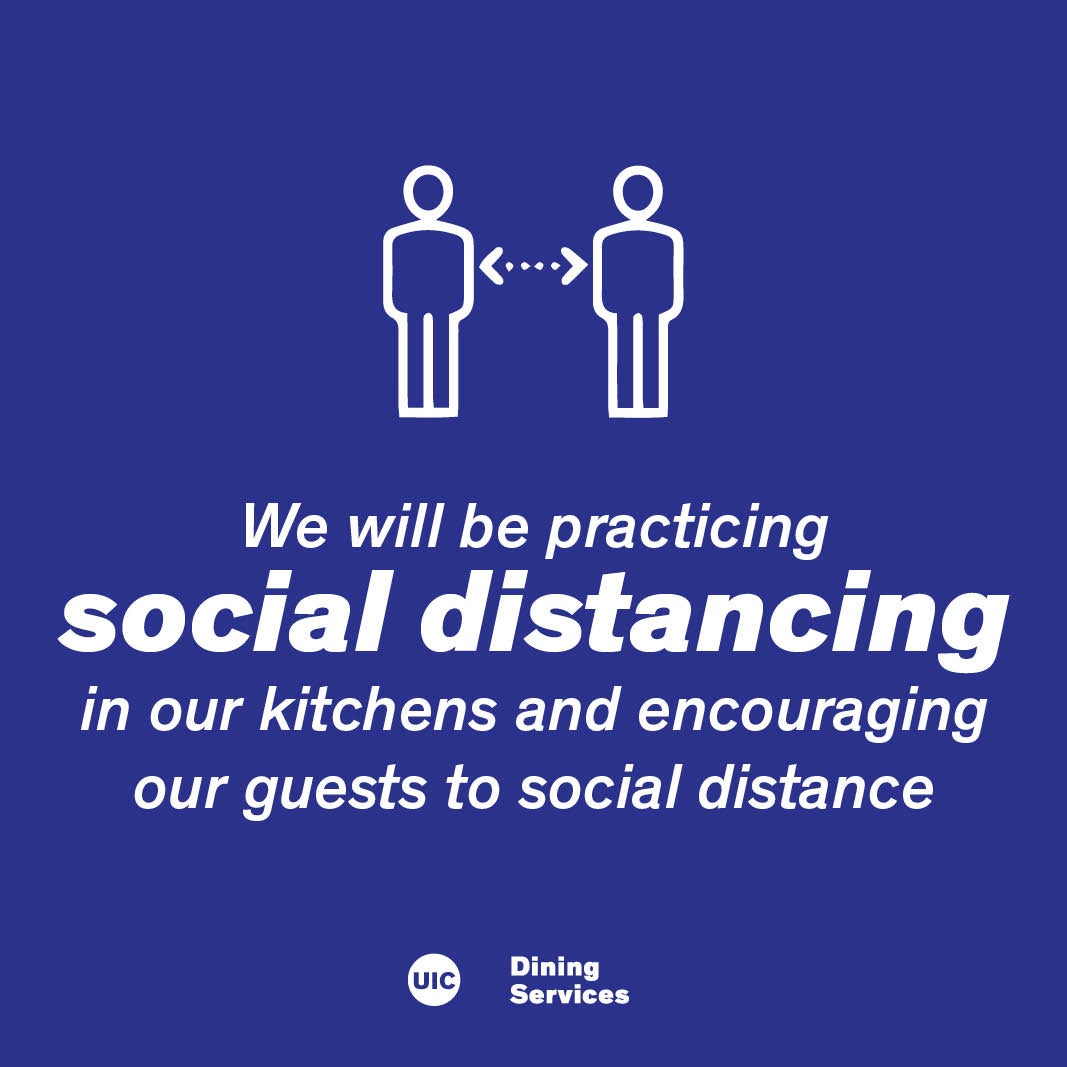 One-way traffic management to help guests navigate dining and seating areas.
Social distancing in our kitchens and other back of the house areas.
Reduced capacity for each dining location to allow more space for distancing.
Cash will no longer be accepted at any Dining Services location.
Signage visible at all hand washing sinks and time clocks.
Floor decals and signs for guests to follow proper distancing and flow of service.
Plexi-glass barriers are placed at each register station.
Self-serve areas will modify to full-service style.
Pre-wrapped straws and sealed flatware will be offered.
Produce and bakery items are pre-wrapped.
Offer GrubHub delivery or pick up.
Website ordering for Market store products are offered to minimize contact.
Wearing Masks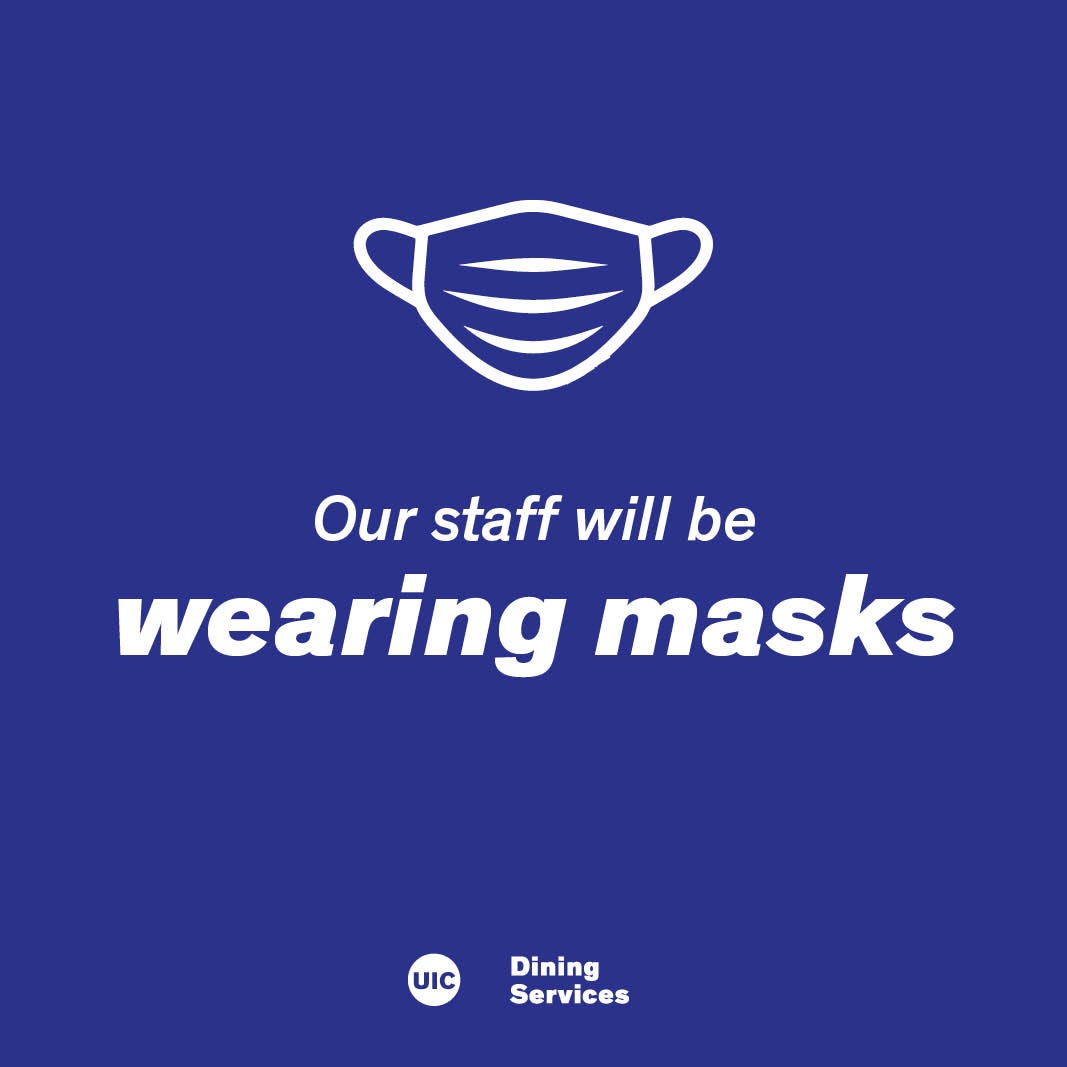 Face coverings will be provided and expected to be worn at all times by associates.
We require guests wear masks as well, except when eating.
Gloves are worn at all times when handling food.
Plexi health shield barriers used at all registers and points of service.
Handwashing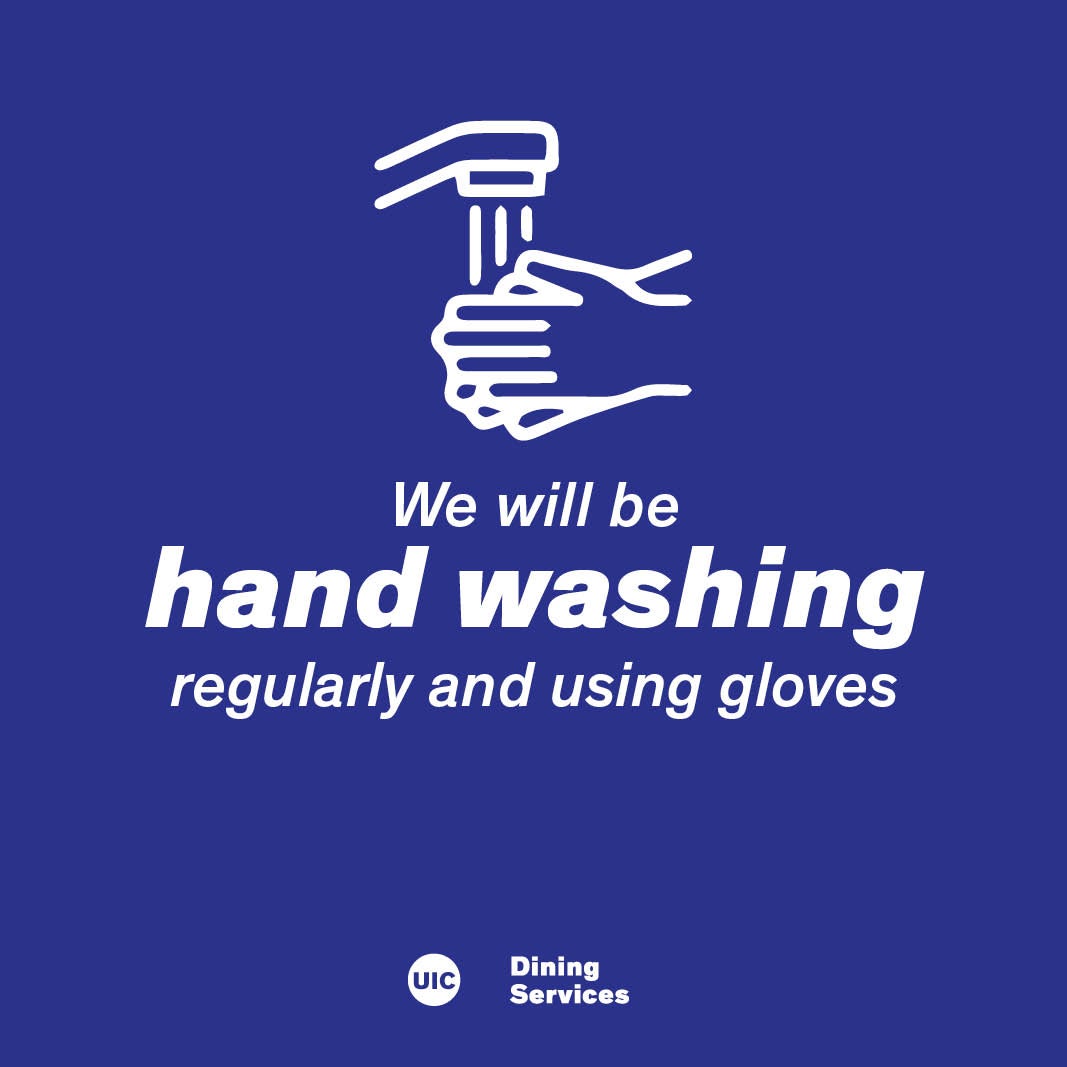 Associates will be washing their hands and changing gloves every 30 minutes, or less.
Sanitizer stations are available for guests to use at the entrances and exits and in the production areas for associates
Managers and person in charge are required to have ServSafe certification.
All staff is trained on COVID-19 safety and sanitation protocols
Wellness Checks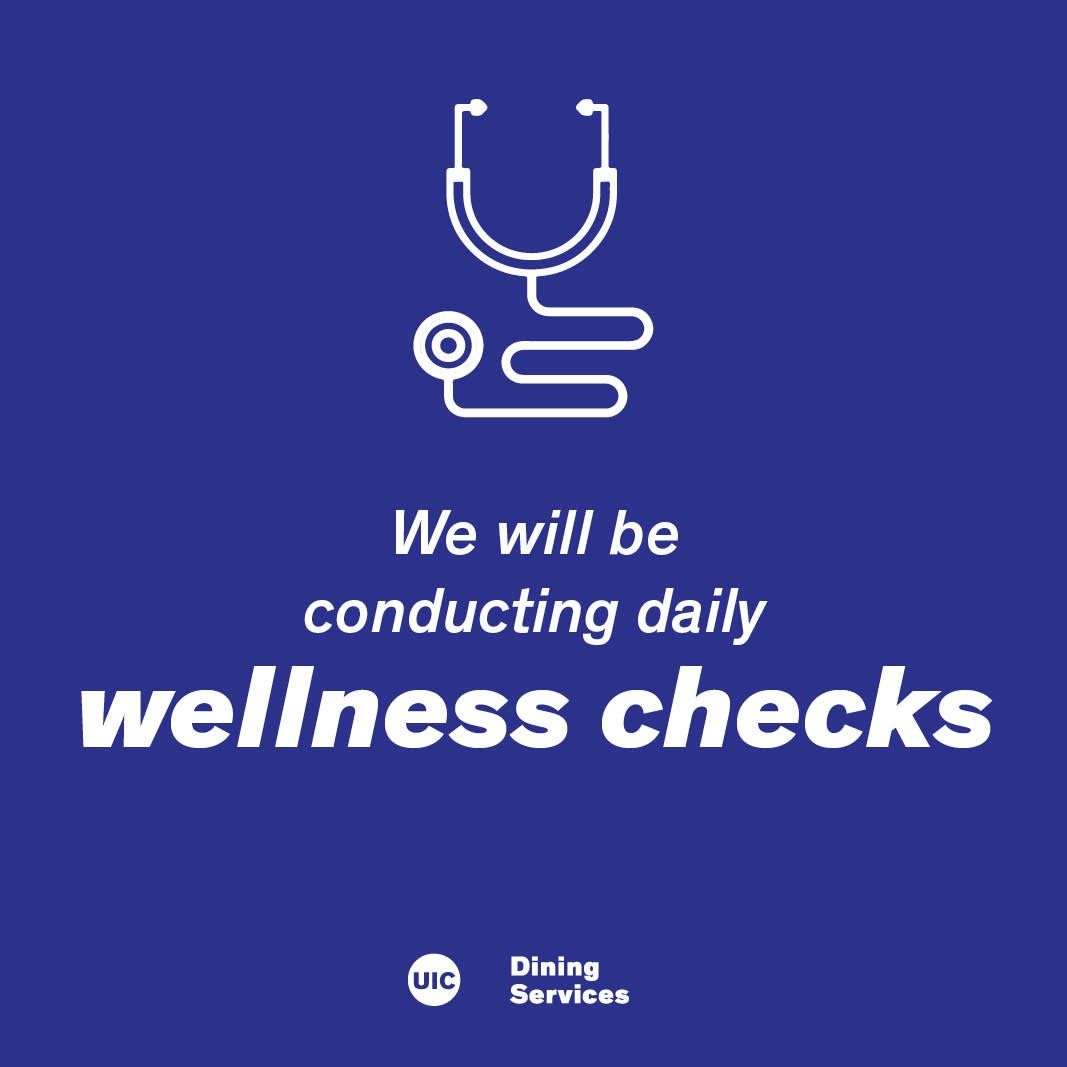 Every associate will receive a wellness check to include self-reported illnesses and a contactless temperature check three times a day.
If an associate has a temperature of 100.4 deg the associate will be sent home and quarantined for 14 days. We will report it to University Health Services and the employee will need to be cleared by University Health Services to work.
Cleaning & Disinfecting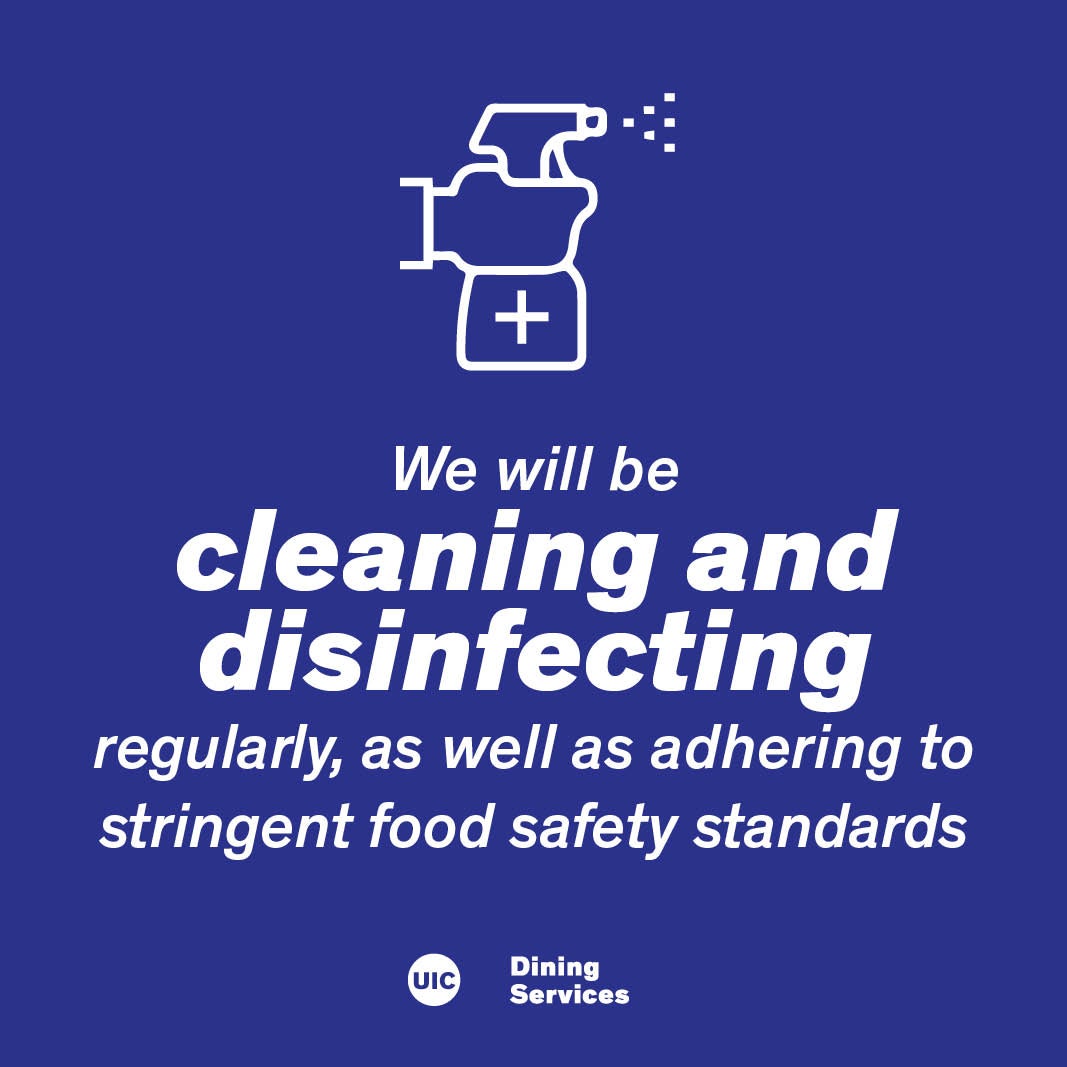 Associates continuously cleaning tables, chairs and all high-touch surfaces with sanitizer.
Back of house cleaning procedures will take place every 30 minutes. The culinary team will clean and sanitize surfaces and high-touch areas.
Upon closing for the day, the team will disinfect the entire facility.